Free, all ages event!
Vocalist/flutist Sarah Clay leads the StarCats, with guitarist Draa Hobbs, and bassist Steve Bulmer. Retro-Pop, Swing, Blues and Latin Jazz. Foot-tapping fun!
An award-winning trio, the StarCats have performed at the Northampton Jazz Festival, the 1794 Meetinghouse in New Salem, the Pittsfield Jazz Festival, Litchfield CT Sunrise Concerts, Summer on Strong Street Festival in Northampton, among others.
What a joy to work with these guys! Draa Hobbs on guitar and Steve Bulmer on bass. When the StarCats play, it's more than just a jazz gig, it's a concert, with custom arrangements, exquisite tone, and a thoughtful playlist.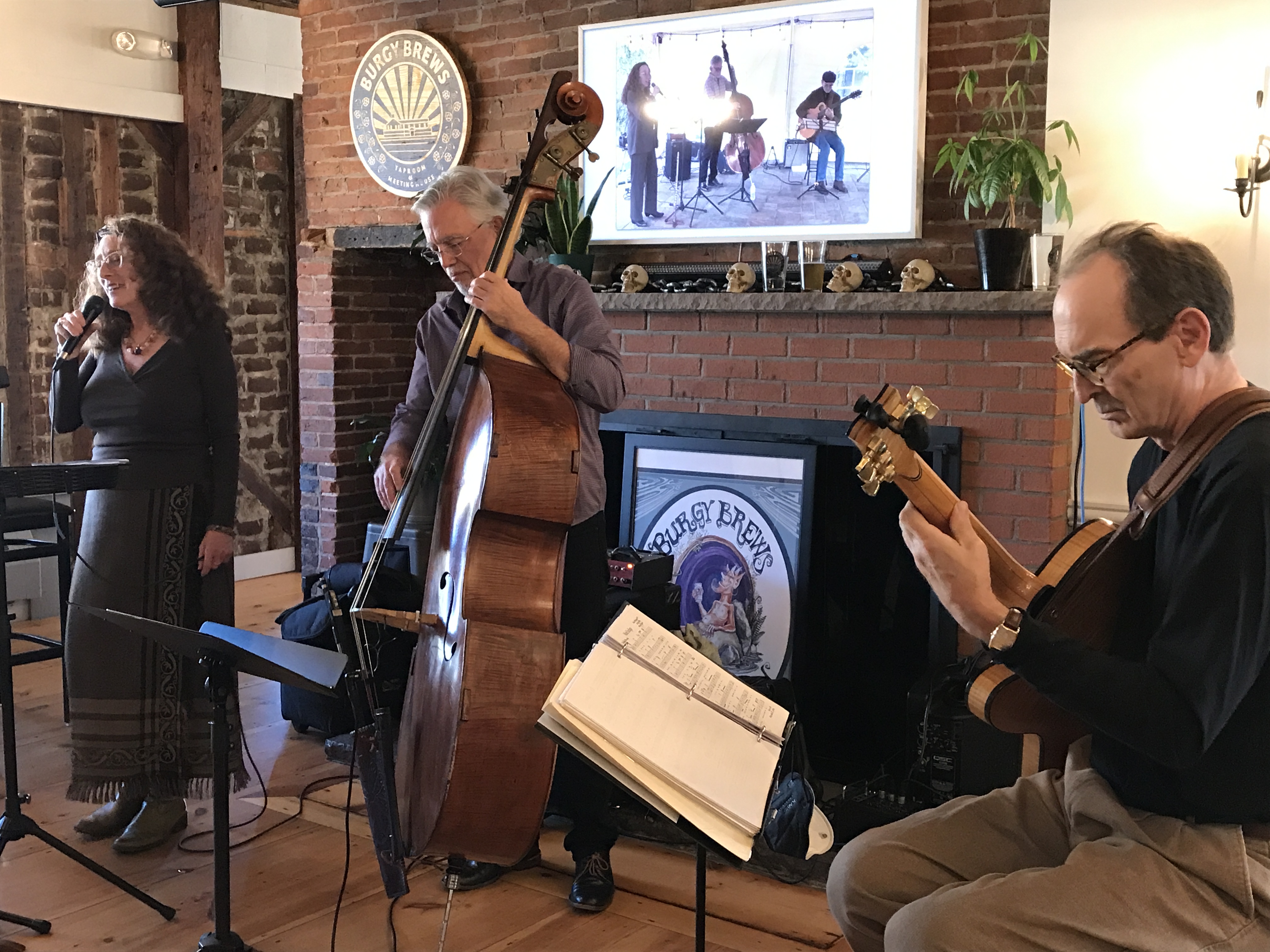 "I just have to say again how much I enjoyed your concert last night. I wish I had your jazz chops — so refined. And I loved the variety of selections. Your band members are also fantastic, lucky you!"
– Lola Reid, enthusiastic audience member