This class/workshop has passed
Market Basket Workshop                
Start
October 23, 2021 9:00 am
End
October 23, 2021 1:00 pm
Saturday, October 23rd, 9 am to 1 pm – New Date!
Tuition: $60, includes all materials
Instructor: Sue Morello
Max 8 students
Students will create a market basket from beginning to completion. This is a useful and versatile basket with a choice of colors. The size is approximately 10 inches wide, 12″ long and 5″ deep. It has an oak handle the is dovetailed and pinned.
About Sue Morello
Susan Morello : Basket Weaver
Sue Morello is a retired teacher from the Spencer/East Brookfield School System where she taught third grade for 35 years. She first learned to make baskets more than two decades ago from a basket weaver in a neighboring town and has continued the tradition ever since. Her passion for basket weaving has led to an ever-increasing selection of handmade basket designs. In addition to selling her baskets at many local craft fairs, Sue has taught hundreds of others how to weave their own. She hopes that you enjoy your visit to the site and welcomes any questions or comments that you may have.
For more information visit: Sheldon Farm Baskets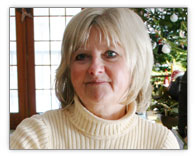 Market Basket Workshop
$60.00
Saturday, October 23rd, 9 am to 1 pm
Tuition: $60, includes all materials
Instructor: Sue Morello
In stock